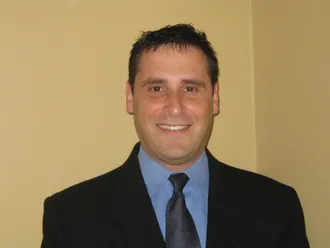 Dr. Golin is President and CEO of Integrative Psychology Services. He oversees all aspects of the company including Integrative Psychology Services, the Neuropsychological Treatment Center of New Jersey, and the new home based psychology program. Dr. Golin works to establish a strong and collaborative psychology presence in nursing homes, assisted living residences,and other senior care facilities. He trains and supervises licensed clinical psychologists, neuropsychologists, and social workers. In addition, he maintains a close liaison with facility staff, oversees quality control, and offers an extensive array of in-service training. Dr. Golin has been a practicing Clinical Geropsychologist in the senior care industry since 2002.
Dr. Golin received his B.A. in psychology from the University of Delaware. He received a Masters Degree in Education from Temple University and both his Masters degree and Ph.D. in Clinical and School Psychology from Hofstra University. Prior to establishing Integrative Psychology Services, Dr. Golin provided direct clinical and consulting services in several NYC senior care facilities. He has worked in a variety of settings including community mental health centers, group homes with the developmentally disabled, and domestic violence and family homeless shelters. Dr. Golin also developed a group psychotherapy program in an inpatient psychiatric and MICA unit (patients with mental illness and drug and alcohol addictions). Dr. Golin also co-founded The Neuropsychological Treatment Center of New Jersey. This is a group psychology practice that provides neuropsychological and psychological assessment as well as cognitive-behavior therapy.
Dr. Golin is a member of the American Psychological Association and American Telemedicine Association. Dr. Golin is an avid sports fan and enjoys spending time with his family.